Gilbert Cayetano Huesca (1915 – 2009)
Joan Joyce (Schiavon) Huesca (1928 – 1987)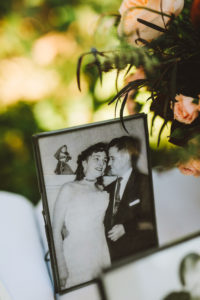 If you've ever thought about writing down your family stories, don't overthink it or wait until the "time is right."  Just do yourself and your descendants a favor.  Get busy and start writing.
Though I have been writing this blog for a dozen years, it took me six years until I was able to write about my parents, Gilbert and Joan Huesca. By then, my mother had been gone for  25 years, and my father had been gone for three. It is not easy to write about someone you love and miss deeply, so I expected to write three or four stories at the most over a couple of weeks.
But first I struggled with all the reasons not do it.  The hardest part was the sadness I felt when I sat down to write my parents' stories. When you sit down to write about someone you miss so much, you risk letting your emotions get in the way and quelching your efforts from the start.  While it might be easier to sidestep the sadness by not writing about them at all, it was also healthier to work through it.  Moreover, it was reassuring to think there would be a lasting record of their lives, something that could endure, even if one day my memory were to fade.