The Carpenter of Mission San Jose
Eduard Baron (1825 – 1921)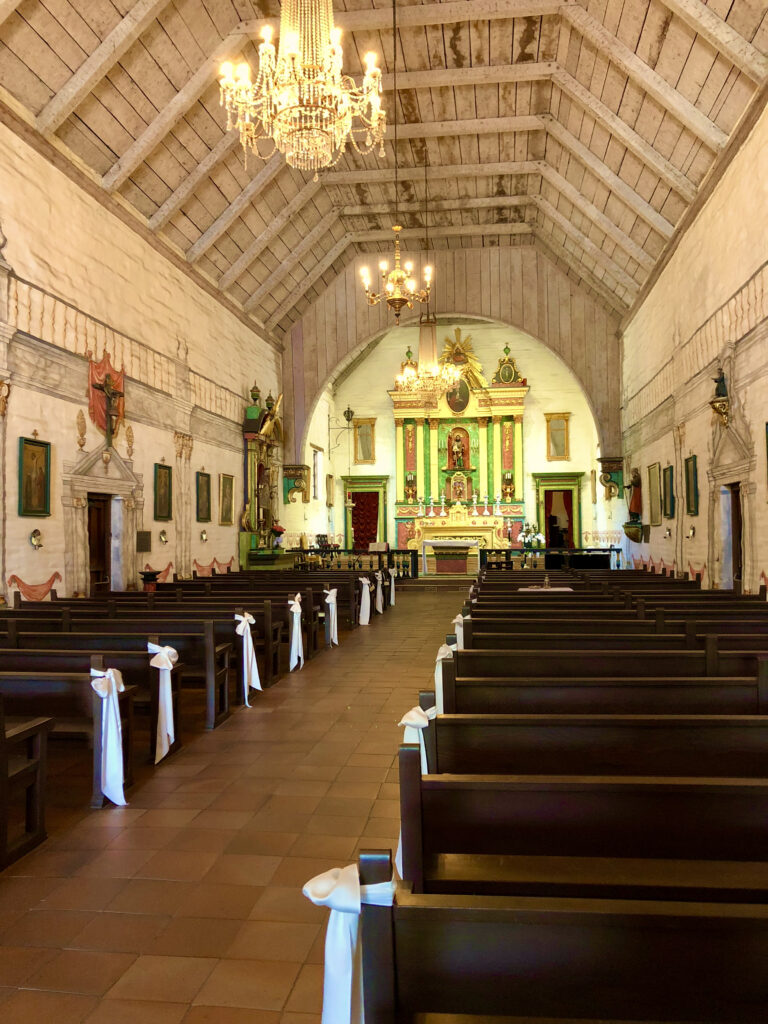 "The priest has not returned. I do not know where he is."
So begins the first of three letters Father Anthony Langlois wrote to diocesan administrators toward the end of June 1852, from Washington Township, where he had gone to resolve the crisis unraveling at Mission San Jose following the hasty departure of the curate, Father Joseph du Lin.
In the letters, he recounted how he learned that du Lin fled the place, either to San Francisco or Monterey, and that he found du Lin's uncle, one Mr. Chaumont, occupying the padres' living quarters. He wrote of his frustration with the unhelpful Chaumont, who called the French-Canadian Langlois an outsider and boasted that he had encouraged his nephew several times to leave the country.
On Langlois' arrival, Chaumont locked him out of the church. He opened the door only after another priest, Father Dominic Blaive, intervened an hour before Mass. Once inside, the two priests found the premises desecrated and left in shambles.
Tapestries were "ruined, scraped & destroyed in quantities." The cemetery was in disarray. Worst of all, the Blessed Sacrament, the outward and sacred sign of the Body of Christ, was abandoned carelessly on a table in the sacristy.
For Father Langlois, a man with a deep sense of his vocation and a fervent desire to uphold the virtue of the church and the purity of her faithful, this was too much to take. He was appalled by the chaos he encountered at the mission. He resolved to restore stability posthaste for the good of the church and its parishioners.
He had another concern, too. Eduard Baron and Jules Audrain, two of the five carpenters on the mission renovation project, had come to see him about recovering some $2,700 in lost wages. While that amount might seem paltry to the modern-day reader, it would be equivalent to about $95,000 U.S. Dollars as of this writing in 2021.
Du Lin was a master of excuses and always managed to find a reason not to pay the carpenters. He even had tried to persuade the young men to return with him to France, where he would get them the money. This latest example of Du Lin's deceit against his own countrymen infuriated Langlois.
"The debts," he wrote, "are higher than we thought."
Works Cited
de Vos Letter re: Disappearance of Du Lin. June 25, 1852. Archives and Special Collections, 3DB01 Papers of John Nobili, S.J. 1851 – 1856, Santa Clara University
Langlois Letter re: Mission San Jose Condition. June 28, 1852. Archives and Special Collections, 3DB01 Papers of John Nobili, S.J. 1851 – 1856, Santa Clara University.
Next: Part 9: Desperate Measures
To read all the episodes in this series or to find other stories about the Baron family, click here.
Copyright © 2021 Linda Huesca Tully
Tagged: Tags Eduard Baron Jules Audrain