The Carpenter of Mission San Jose
Joseph Edouard Baron (1825 – 1921) *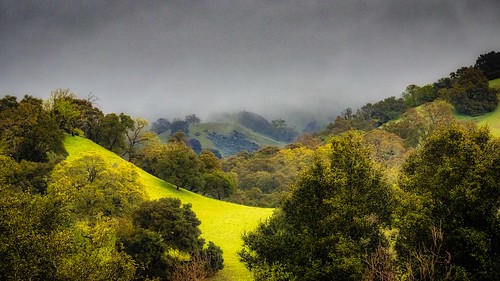 Life in the one-street village of Mission San Jose was not as worldly as it had been in San Francisco, but there still was enough to occupy a young man's free time. With 300 inhabitants and many travelers passing through the area, the village boasted the usual religious festivals and social functions. There also was fishing in nearby creeks and the bay and hiking in the surrounding hills. The two hotels across from the mission offered a dance hall and a billiards hall, where Eduard Baron* and his new friends sometimes went to relax and unwind after a long day's work.
During this time, he most likely met the young Mexican señorita who would become his wife, Concepción Celaya.
It is hard to pinpoint when Concepción and her family first arrived in California from Sonora, Mexico. She told a U.S. Census taker in 1860 that she had immigrated in 1849, around the same time as Eduard. However, her father, Diego Celaya, might have come ahead of his family from their hometown of Altar, Sonora, with a large group of settlers who had followed the route to California established by famed explorer Juan Bautista de Anza.
I found two records listing Concepción's father, Diego. The first, in Joseph Eugene Baker's Past and Present of Alameda County, mentions "an old major-domo (household manager) named Diego Celaya," who with his wife, María Belen Velázquez, resided at the home of early California settler Antonio Suñol in Murray Township, near Mission San Jose, in 1850. The second is a record of the marriage of another of their three daughters, María Fermina, who married Presentación Bernal, scion of José Agustín Bernal, a well-known figure in early California history (and Suñol's brother-in-law). The marriage took place at the mission on November 11, 1850, and produced seven children.
The backdrop for Eduard and Concepción's courtship might well have been a similar scenario to one described in a romantic account of the era that appeared in The History of Washington Township, a book by The Country Club of Washington Township Research Committee: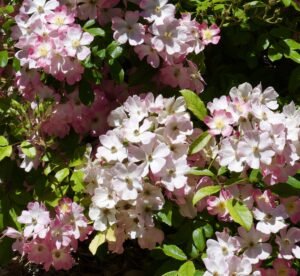 "Bullfights and rodeos with the attendant festivities, races, dancing, feasting, and the entertainment of guests from leagues away, furnished the sports and pleasures of the lovely, soft-eyed Señoritas and gallant Señores. The one street that the Mission could boast was boarded up, seats were erected on one side for the spectators, and within this enclosure, the gayest sports took place. Men and women vied with each other in throwing money and jewels to the victors."
One of the events the couple would have participated in was the annual religious observation of Good Friday, a solemn feast in the village. The activities that followed the next day, known as Judas' Day, were more raucous and sensational. Citizens would reenact the killing of Judas Iscariot by hanging a straw effigy with a hideous face from some conspicuous place. The figure, clothed in a hat, suit, and boots, was stuffed with explosives. As people exited the church, someone would light a fuse, setting fire to the figure, and it would explode, to the delight of the onlookers.
As time passed, Eduard's thoughts continually turned to his growing feelings for Concepción and the happiness she brought him. Regardless of how much gold he found during his early days in California, he was sure his work at the mission would pay him more than enough money to provide a happy and comfortable life for Concepción and the family they hoped to have. She gladly accepted his proposal of marriage, and they began to dream of their future together.
Header Image: Ohlone Wilderness Trail, by Josh Mazgelis. 2002. Flickr Creative Commons.

* Note: Historical documents reveal that after arriving in the United States from France in 1849, Joseph Edouard Baron dropped his first name so that he was known as "Eduard, " a simplified variation of his name that left out the "o" from the French spelling. In Arizonan and Mexican historical documents, his name took on the Spanish version of "Eduardo." This article uses his preferred name, Eduard.
Works Cited
Baker, Joseph Eugene. Past and Present of Alameda County. S.J. Clarke, Chicago, IL: 1914.
Country Club of Washington Township Research Committee. The History of Washington Township. Stanford University Press, Stanford, CA: 1965.
Next: Part 5 – Words of Caution
To read all the episodes in this series or to find other stories about the Baron family, click here.
Copyright © 2021 Linda Huesca Tully
Tagged: Tags Antonio Suñol Belén Velázquez Concepción Celaya Diego Celaya Eduard Baron José Agustín Bernal María Fermina Celaya Presentación Bernal