The Carpenter of Mission San Jose
Joseph Edouard Baron (1825 – 1921) *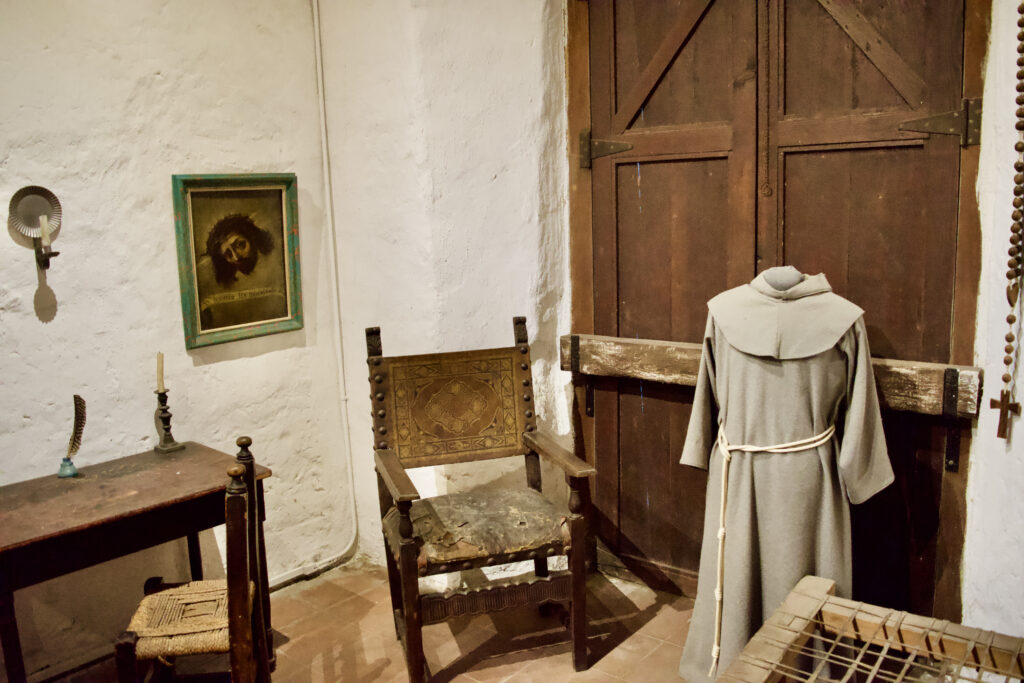 Father Joseph du Lin, the French priest at Mission San Jose, had embarked on an extensive renovation project of the property in direct disobedience to his superior, Bishop Joseph Alemany. Among his many debts, he owed carpenters Eduard Baron* and Jules Audrain at least $2,700 piastres, or U.S. dollars, for their work.
$2,700 piastres in 1852 would equal a whopping $95,000 U.S. dollars as of this writing in 2021. While artisans and carpenters could expect relatively high pay during the Gold Rush era, this amount suggests that Eduard and Jules' work was extensive and required a high degree of craftsmanship, not to mention building materials that workers often paid for upfront. Du Lin had hired three other carpenters, but for a fraction of what he had promised Eduard and Jules.
Eduard felt a camaraderie with his co-workers, who were from his native France. He likely found significance in working on the mission named for the venerated Saint Joseph, not only a carpenter himself and the patron saint of workers but, more importantly, the foster father of Jesus. He was proud to contribute over many months to the mission and its buildings that would serve the people of God for generations to come. Imagining his upcoming wedding with Concepción Celaya here, he could not wait to see her radiant and wondrous face as she came through the doors of the church he was restoring with his own hands.
Still, the shadow of having no income at this point placed a pall over his plans, and he put off the wedding until he could be paid. He must have wrestled with mixed feelings of confusion, frustration, anger, and even guilt as he contemplated his situation and the pressure it was causing in his personal life, maybe even in his faith life. After all, it was not just anyone who shattered his trust but his own parish priest.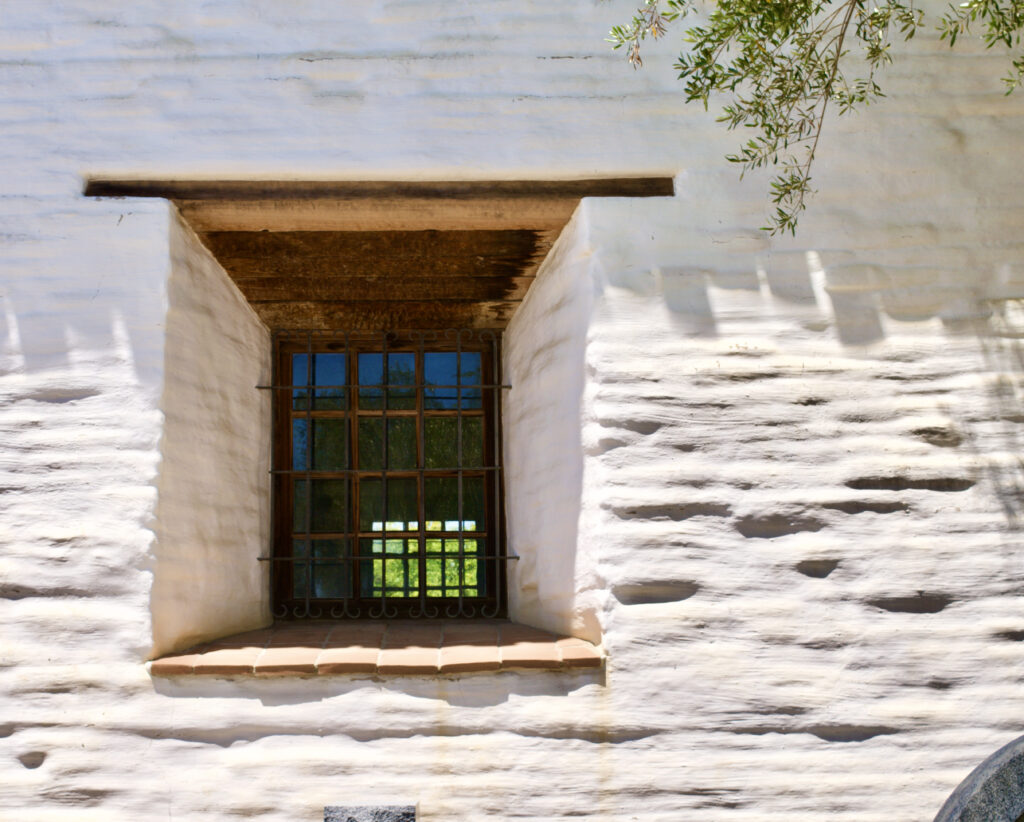 We hold priests to a higher and holier standard (and justifiably so). As shepherds of their flocks in the imitation of Christ, it is rare that they exercise imprudence, but as human beings, they are subject to the same enticements and temptations as anyone else. However well-meaning du Lin's intentions were at the start to provide a solid church for his flock, he had lost his soul to the guiles of greed and corruption along the way. Now he either was too cowardly to face the consequences of his actions or did not care at all.
Either way, Eduard was in a tough predicament. In late June of 1852, after months of working and waiting for a paycheck that did not come, he and Jules felt that nothing could be more pressing as they told their story to Father Anthony Langlois.
Langlois listened distractedly to their grievances. His mind was on something else: the illegal possession of the mission church by Father du Lin and his uncle, Mr. Chaumont, and the scandal and spiritual upheaval it had caused parishioners.
From all accounts, du Lin was gone for at least three weeks, reappearing briefly at the mission and then disappearing again. Correspondence between Diocesan attorney C.B. Strode and the Diocese on July 3, 1852, states that du Lin gave power of attorney to his uncle, Mr. Chaumont, to claim ownership of the church as its curate, with the right to do with it as he saw fit. With the document in hand, Chaumont refused to surrender the church to the diocese. It is unclear whether du Lin was physically present at this time of the occupation, though a later account puts him there.
Father Joseph du Lin was wrong. Neither civil nor canonical (church) law recognizes personal ownership of a Catholic church. A diocesan bishop is recognized as a corporation sole and legally owns the property on behalf of the diocese.
Though the act of taking illegal possession of a church was appalling enough, its implications were lost on Eduard and his fellow workmen. All they cared about now was recouping their lost wages so they could move on with their lives.
Their patience worn thin, it evaporated into the toxic air of du Lin's platitudes and deceit. They had met countless times with him, traveled to San Francisco to plead their case with his superiors, hired lawyers, and appealed to the new mission administrator. They were tired of waiting and could not grasp that the church moves slowly and deliberately, especially in times of crisis. To them, their pleas had fallen on deaf ears. They needed some way to draw attention to their plight.
Before du Lin and his uncle could occupy the rest of the mission premises, the desperate young men abruptly seized the living quarters adjoining the church, vowing not to surrender the rooms until they received their pay.
* Note: Historical documents reveal that after arriving in the United States from France in 1849, Joseph Edouard Baron dropped his first name so that he was known as "Eduard, " a simplified variation of his name that left out the "o" from the French spelling. In Arizonan and Mexican historical documents, his name took on the Spanish version of "Eduardo." This article uses his preferred name, Eduard.

Works Cited
Langlois Letter re: Mission San Jose Condition. June 28, 1852. Archives and Special Collections, 3DB01 Papers of John Nobili, S.J. 1851 – 1856, Santa Clara University.
Strode Letter re: Du Lin Case 2. July 3, 1852. Archives and Special Collections, 3DB01 Papers of John Nobili, S.J. 1851 – 1856, Santa Clara University.
Next: Part 10 – A Church and Faith Restored
To read all the episodes in this series or to find other stories about the Baron family, click here.
Copyright © 2021 Linda Huesca Tully
Tagged: Tags Concepción Celaya Eduard Baron Jules Audrain